Agro-Weather API partners
Geschreven door Marly van Oers
Categorie: News
Geschreven: 3 April 2020
Hits: 1,051 views
As explained in our previous 'news item', the passionate AppsforAgri team wants to provide the agricultural sector with relevant information. With more than 300 algorithms for more than 50 crops and 100 diseases, we can bring valuable information on crop health and protection.
How and who does our API help?
With the help of our Agro-Weather API we can share this information with farmers worldwide! By using weather data directly out of the field from a private sensor, or the nearest weather station we can provide data on disease risk infections for most crops. This enables the farmer to take preventive actions to protect his crop from getting damaged. Based on historical, current and coming weather data we can also calculate the optimal spraying moment per crop based on the active substances of a plant protection product. With all active substances in our database, we can forecast the best spraying moment for (almost) every farmer around the world.
Benefits to your company
This special agriculture API delivers valuable information on the chance of infection for diseases and spraying moment for all crop protection products.  With this valuable information, you can expand your software and make it more powerful. AppsforAgri is willing to partner-up with farm-managements systems, data platforms, apps and weather station suppliers to add this valuable information into their software channels.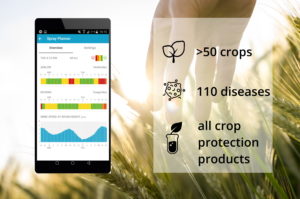 More information?
Do you want to enrich your data platform with valuable ag-information?
Please contact us for more information!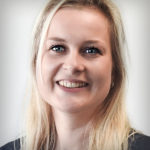 Marly van Oers
+31 (0)6 15 51 16 11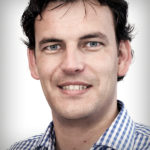 Corné Braber
+31 (0)6 19 22 65 35
Want to know more about our Agro-Weather API?
Subscribe to our Agro-Weather API newsletter, so we can keep you updated on all the news on this valuable information!